You are welcome to our Events Page.  Life is a gift, may you experience a boost as you allow Jesus Christ take the steering wheel of your life. May God enable you enjoy a life of satisfaction which nothing else can make possible.  Are you willing to know and accept Jesus Christ in your life? He is the Way, the Truth and Life.  Anyone who makes this decision is changed for life. We challenge you to take this step and take hold of the fulfilling life which Jesus Christ alone can make possible. We are here to support you as you make this most important decision, visit or call us.
Click on the hyperlink  (LCC2017-calendar2), to enable you access our annual calendar. Please endeavor to check regularly for updates of events on our calendar as changes could occur.
PLEASE NOTE THAT OUR SUNDAY SERVICE  STARTS AT 14:30. Except otherwise stated, all our activities take place at Punavuorenkatu 2B, 00120 Helsinki.   
WEEKLY  EVENTS:
---
Welcome to 2017
It is a year of divinely sustained unity with Christ, the Head of the church, as well as with other believers. This unity shall remain unbreakable in our families and His church through the power of His Holy Spirit. May unity and love flow ceaselessly in your life and may you be a promoter of unity. May you remain inseparable from Jesus Christ who brought light into you through His death and resurrection
IMPORTANT NOTICE:
LCC will not hold any Sunday service on 24th December (Christmas eve) due to limited transportation in the evening. Please take note
1. Prayer and Bible study
Date: Wednesday 20th December
Time: 18:00
Topic: Christ's resurrection: It significance for Christianity
2. Fasting and prayers
Date: Wednesday 27th-29th  December
Time: 17:30 (Corporate breaking of fast)
Come let's thank God for all He has done marvelous things throughout this year
3.  New year eve service
Date: Sunday 31st December
Time: 20:00
We  invite you to celebrate God with us on this 2018 eve service as we thank God for His amazing goodness in 2017 and prepare to power into 2018. Our meeting will include an uplifting time of music of praise, people thanking God for what He has done, prayer of thanksgiving for 2017 and asking God to take control over our affairs in 2019. A brief sermon based on the bible will be preached thereafter. You cannot afford to miss this night because we believe it will make a difference in your life.
Refreshment will be served during the after service fellowship, this is because we desire to know you more. Please do not be in a rush to leave. Do you have a prayer need, share it with us and we will be glad to pray with you. we look forward to seeing you.
Church picnic updates
We could not have asked for a better weather and time of fellowship. God ordered everything for us during this picnic, unto Him be all the glory. Thumbs up to our sisters for being such great hosts! You all did a wonderful job. Kiitos! Click on the images for better view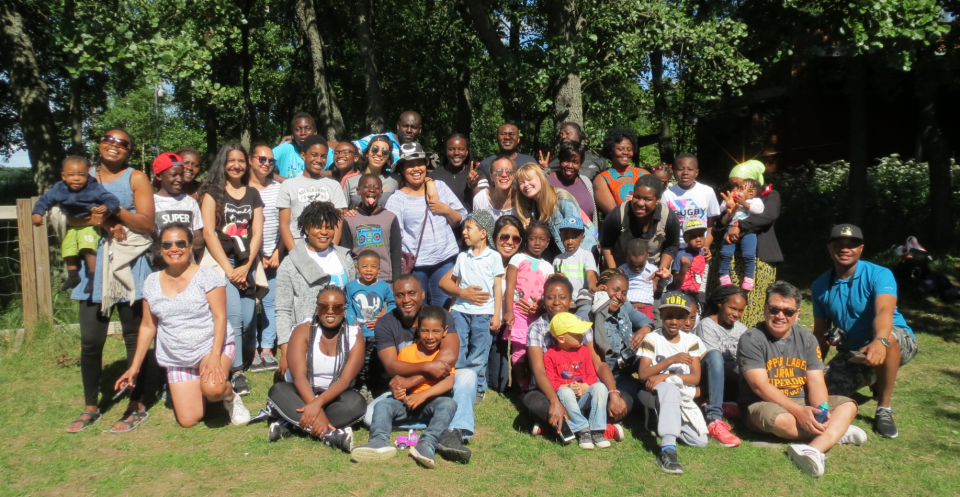 UPCOMING EVENTS: